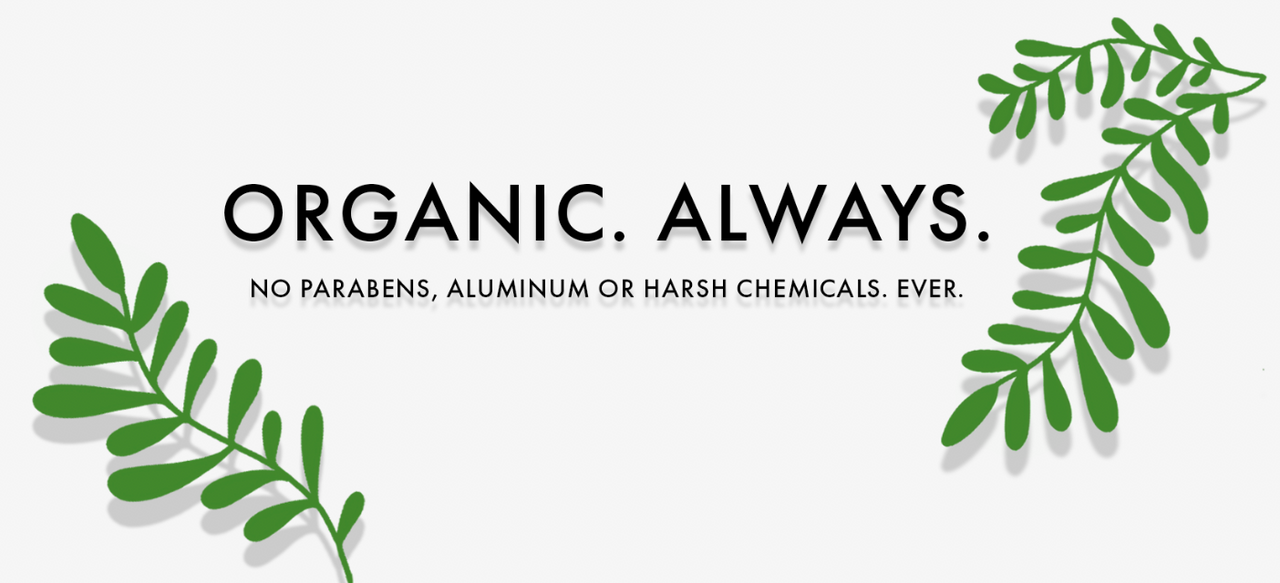 Click Link Below to Shop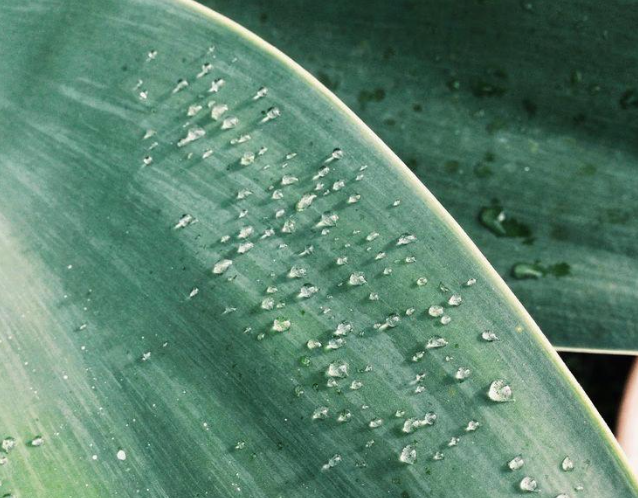 Safe and Non-Toxic
We pride ourselves in using only the highest quality USDA certified organic and natural ingredients. It contains none of the harsh chemicals found in many deodorants, such as aluminum, parabens and glycol. Because our bodies deserve it!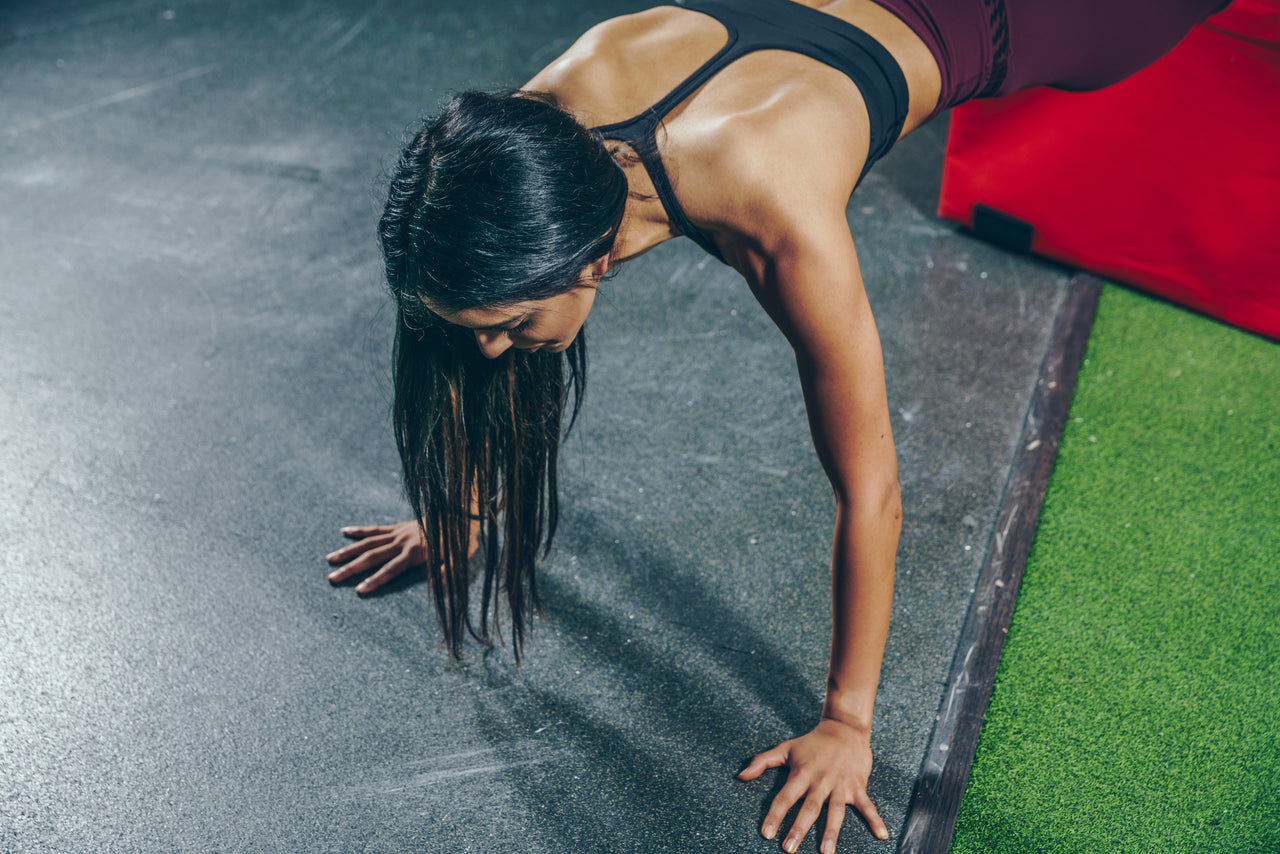 Effective
Effective, long lasting protection against odor for all day freshness. Made with organic coconut oil and organic tea tree oil to naturally fight bacteria, which causes odor. Even during the toughest workouts.

Reviews
"It's an amazing product. Keeps me fresh and is perfectly aligned with my health based lifestyle." Lifestyle Blogger, Martha Dominguez

Reviews
" I LOVE the deodorant!!! I also exercised with it and it's amazing!!!" - Lolita Benjamin, Celebrity makeup artist

Reviews
I exercise hardcore daily, so needless to say, I am a happy, sweaty girl for sure (especially after any Crossfit or dance class I take). Thanks to this product I'm never smelly! I love that the deodorant is chemical free, the texture is light, slightly scented and keeps me dry and smelling good all day! - Bianca Senker- Crossfitter

Reviews
"I would only use clinical strength deodorant because I could never find something "natural" that worked. I'm so happy to have found Andyo Organics. At the end of the day I have no smell at ALL. I'm in love." - Daiana Ocampo

Reviews
I'm a huge fan of AndyO Organics Deodorant!!!! I used it in the hot (Joshua Tree and Hawaii) and humid weather (Tulum!) and it's never failed. You've developed a great product!" --Ana Flores, Founder of WeAllGrowLatina.com

Reviews
It's the best organic deodorant I've ever tried. I have been searching for one that won't leave me stinky at the end of the day and thus far I'm very happy. Thank you!" -- @_andreawanderlust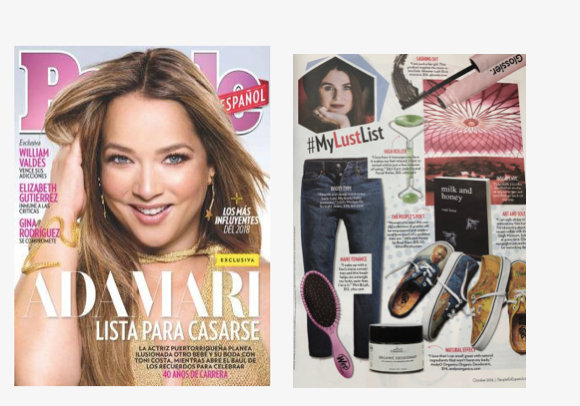 As Seen In
People en Español Magazine
October 2018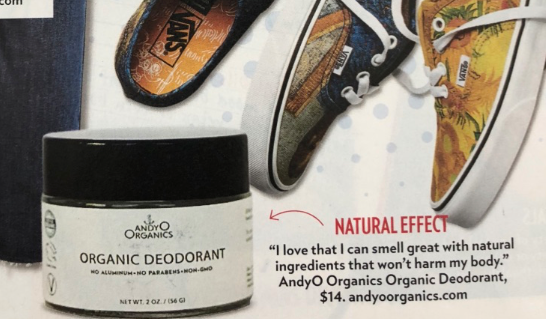 As Seen In
"I love that I can smell great with natural ingredients that won't harm my body."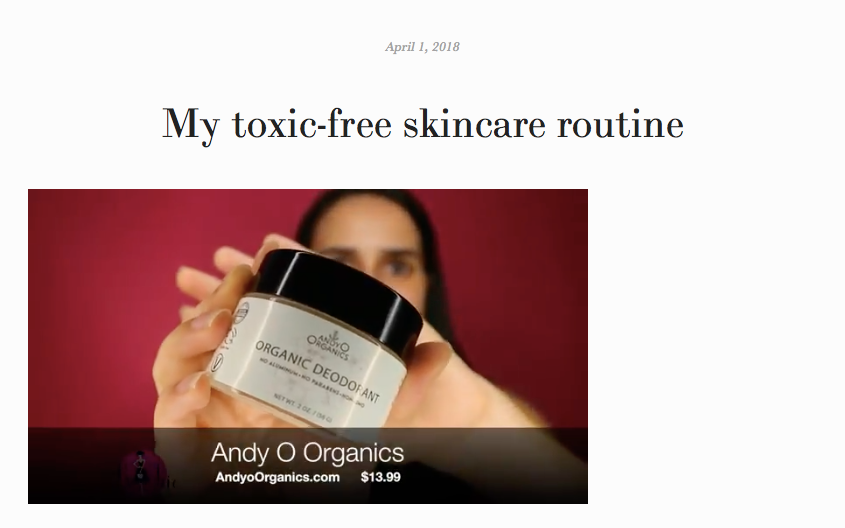 As Seen In
'My toxic-free skincare routine'
BeChicMag.com